Bridgeview Resort Akosombo
The Bridgeview resort Ghana is located in the Akosombo Mountains and is surrounded by Lake Volta, which is one of the world's largest man-made lakes. BridgeView resort is a blissful getaway from the busy streets of Ghana's cities, and it fits right into the quiet of nature. With its three-tiered waterfall infinity pool and the beautiful scenery of Akosombo, BridgeView is the perfect place for a romantic destination wedding.
Bridgeview Resort Akosombo Menu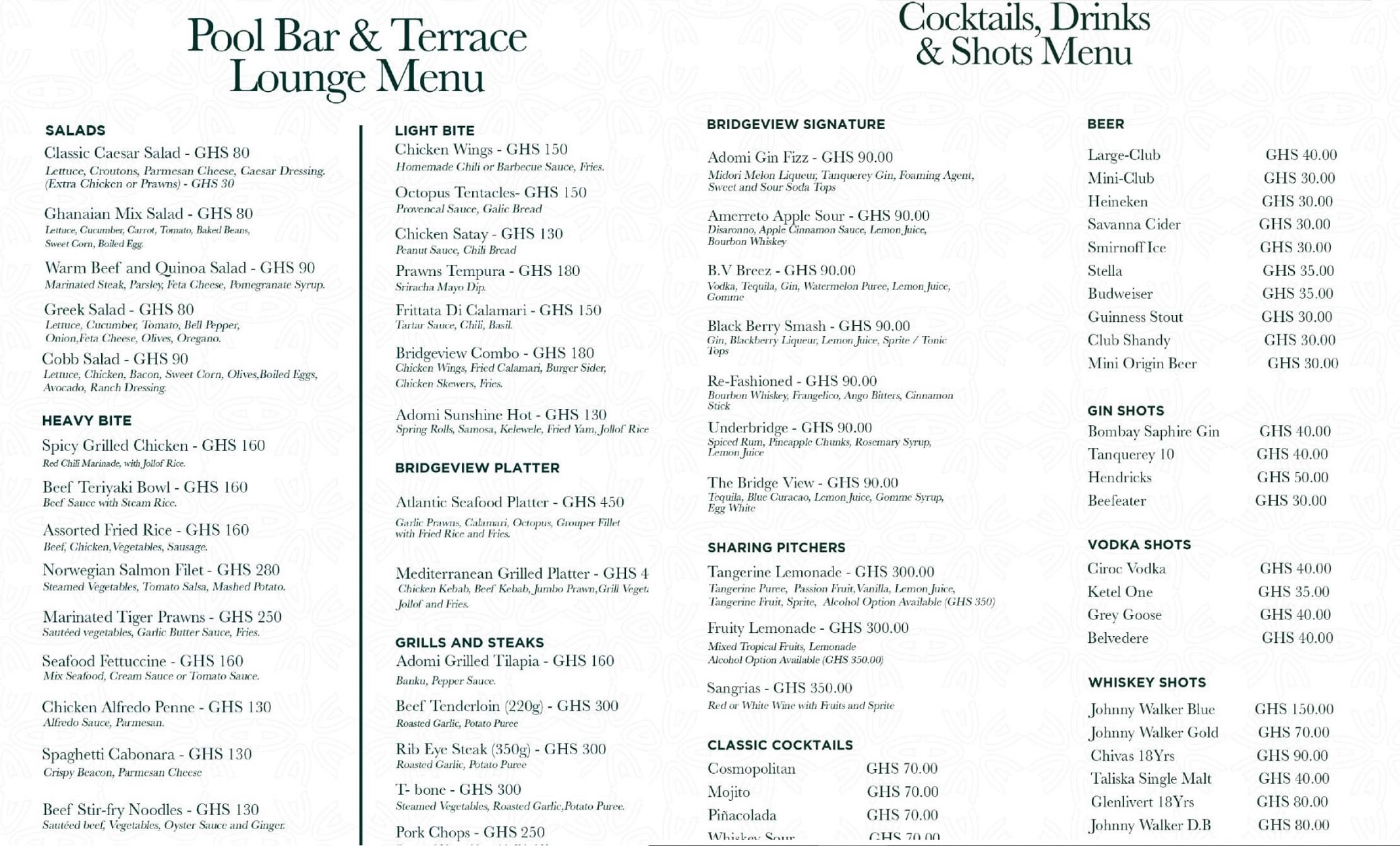 Bridgeview Resort Akosombo Location
Address: Atimpoku Roundabout, Akosombo, Ghana
Phone: +233 242 220 920 | +233 200 009 977 | +233 242 223 100
IG: @bridgeviewgh.com
.
BLVCK TICK appreciate you a lot for reading!  If you enjoyed this piece by BLVCK TICK MEDIA, kindly hit the share button and help others to also see it. You can also like our Facebook page, so you know when we make new posts or Click to JOIN our Telegram Channel where we post JOBS + TIPS