Ghana Currency – Ghanaian Cedi, Currency of Ghana.
You may picture the impressive gold-producing country of Ghana when you hear the name of its currency. This is not the case, though. Its currency, which is pegged to the pound, has recently lost value. If you want to find out more about the Ghanaian currency, keep on reading.
Gold and The Ghana Cedi.
Ghana's lack of foreign currency reserves is ironic given that gold is one of the country's most precious exports. When it comes to gold production, Ghana is amongst of the top 10 globally, yet the country's poor reserves are hurting its economy. Additionally, the government requires foreign currency in order to develop the economy and strengthen the cedi. GDP in gold-producing countries is strongest when gold prices are high.
The Ghanaian Cedi

Ghana's official currency is called the cedi. In 1965, the first cedi was implemented to replace the pound at a rate of 2.4 cedis to 1 pound, or 1 pesewa to 1 penny. The Ghana cedi is the country's only legal currency and the fourth currency in the country's history. Following attaining independence, Ghana cut all ties with the British West African pound, the currency of the British colonies in the region. The Ghana cedi sign (₵).
Ghana Cedi Bank Notes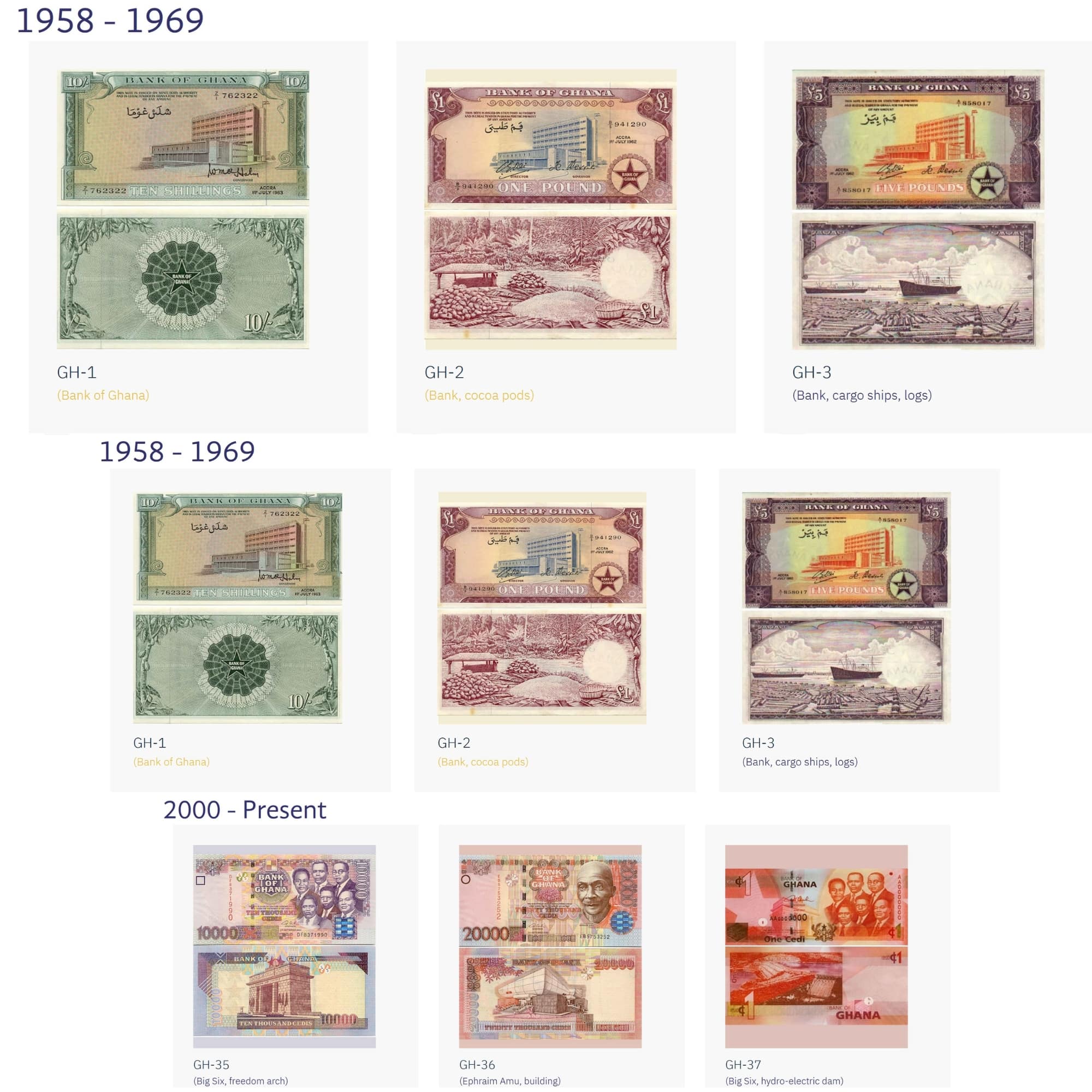 Six notable Ghanaians who were instrumental in the country's independence movement are depicted in a single portrait on the face of each bill. The Independence Arch, which shows that Ghana is self governing, is also displayed on the front.
Current Ghana Bank Notes: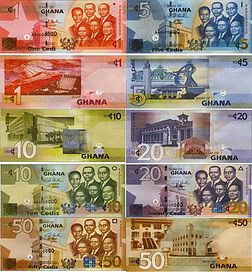 .
READ ALSO:
.
BLVCK TICK appreciate you a lot for reading!  If you enjoyed this piece by BLVCK TICK MEDIA, kindly hit the share button and help others to also see it. You can also like our Facebook page, so you know when we make new posts or Click to JOIN our Telegram Channel where we post JOBS + TIPS