Whats a zip code?
In certain countries, the postal code system is referred to as a ZIP code. It's a set of numbers that conveys information about people in various geographical groups.
Whats Ghana's Zip code?
In Ghana, we use postal codes, not zip codes. When you have to fill out an international form in Ghana, be sure to know your postal code and zip code. You can't just use your home address when filling out forms. You need to have the full information and the postal code, as well as the zone name, on your form.
You can use the default code 00233 when filling out forms online if you do not know your postcode.

How to Use a Ghana Zip Code
A postcode is the first five digits of a digital address. It is used for mail delivery purposes in Ghana. While most people use their street addresses or house numbers to deliver mail, a Ghanaian's zip code is unique to the area where he or she lives. When addressing a letter, a person must use the correct zip code. The best way to find the zip code for your address is to visit the GhanaPostGPS website.
The postal code is the most convenient way to address a person. It is used on international forms, including the Post Office. You can easily find the postal code of a specific address by typing it into a search engine.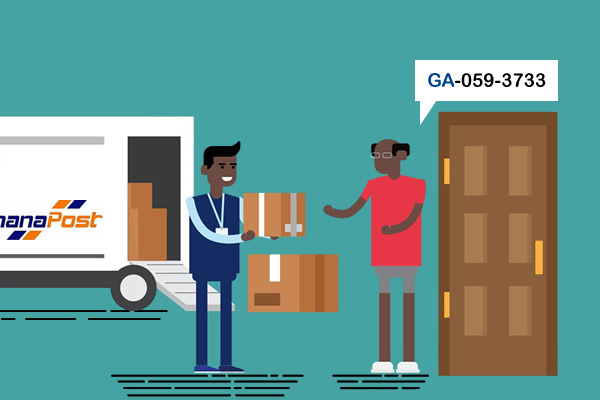 If a person doesn't know their zip code, he or she can look for a local post office and get the correct address. The postal service will deliver packages to a location of their choice. Getting the right address for shipping and receiving mail will make the entire process less complicated and less stressful. Using a Ghana zip code will save you time, money, and stress.
In some cases, the corresponding post office will also require your ZIP code to deliver the package to your destination. In Ghana, a postal code is the same as a zip code, and it helps the postal service know where to send the mail. The first two characters of a Ghanaian zip code are the district. This codes can help you find your desired location.
It is important to remember that the postal code is unique for every city. For example, if you are mailing a package to Ghana, you can use the 00233 or 23321 zip codes, which are both official postal codes.
Ghana digital address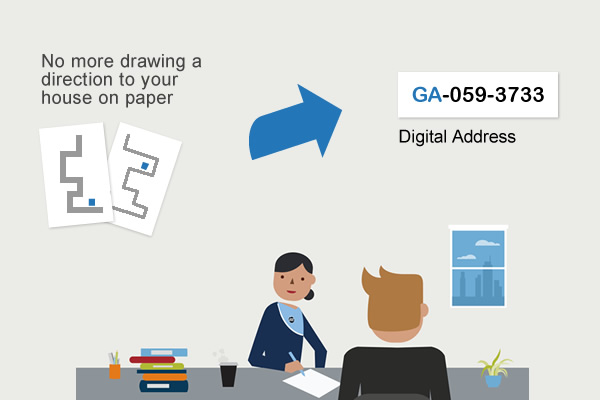 Download the Complete Postcode List for Ghana
With the help of the GhanaPostGPS, Ghana now has a digital property addressing system that covers the entire country and ensures that all locations are addressed.
Post Codes in Ghana – Region/District Code Guide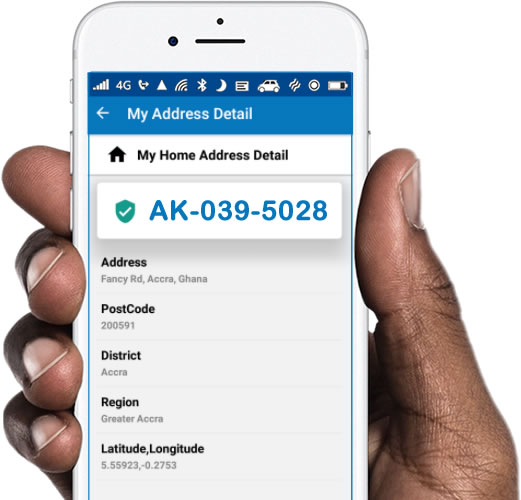 Greater Accra Region
Accra | GA
Ashaiman | GB
Ada East | GY
Ga Central | GC
Ada West | GX
Ga East | GE
Adentan | GD
Ga South | GS
Ashanti Region
Adansi North | A2
Ahafo Ano South | AY
Asante Akim North | AN
Atwima Mponua | AI
Bosome Freho Ext | A9
Kumasi | AK
Obuasi| AO
Sekyere Central| AQ
Adansi South | A3
Amansie Central | AV
Asante Akim South | AA
Atwima Nwabiagya | AH
Bosomtwe | AT
Kumawu | AU
Offinso North | A6
Sekyere East | AR
Afigya Kwabre | AF
Amansie West | AW
Asokore Mampong | AS
Bekwai | AB
Ejisu Juaben | AE
Kwabre East | AD
Offinso South | A7
Sekyere South | AZ
Ahafo Ano North | AX
Asante Akim Central | AC
Atwima Kwanwoma | AG
Bosome Freho | A4
Ejura-Sekyedumase | AJ
Mampong | AM
Sekyere Afram Plains | AP
Brong Ahafo Region
Asunafo North | Bu
Atebubu-Amantin | BA
Dormaa East | BE
Kintampo North | BK
Pru | BP
Sunyani West | BY
Techiman | BT
Asunafo South | BV
Banda | BC
Dormaa West | BF
Kintampo South | BL
Sene East | BG
Tain | BZ
Techiman North | BX
Asutifi North | BQ
Berekum | BB
Jaman North | BJ
Nkoranza North | BN
Sene West | BH
Tano North | B2
Wenchi | BW
Asutifi South | BR
Dormaa | BD
Jaman South | BI
Nkoranza South | BO
Sunyani | BS
Tano South | B3
Central Region
Abura Asebu Kwamankese | CA
Asikuma / Odoben / Brakwa | CB
Awutu Senya East | CX
Gomoa East | CG
Twifo Ati-Morkwa | CT
Gomoa East | CG
Agona East | CP
Assin North | CR
Cape Coast| CC
Twifo/Heman/Lower Denkyira | CH
Agona West | CO
Assin South| CS
Effutu | CE
Komenda Edina Eguafo | CK
Upper Denkyira East | CU
Ajumako Enyan Esiam | CJ
Awutu Senya | CW
Ekumfi | CF
Mfantseman | CM
Upper Denkyira West | CV
Eastern Region
Akuapem North | E2
Atiwa | ET
Birim South | EZ
Kwaebibirem | EK
Kwahu South | EI
Nsawam Adoagyiri | EG
West Akim | EW
Akuapem South | E3
Ayensuano | EO
Denkyembour | ED
Kwahu Afram Plains North | EP
Kwahu West | EJ
Suhum | ES
Akyemansa | EM
Birim Central | EB
East Akim | EE
Kwahu Afram Plains South | EQ
Lower Manya Krobo | EL
Upper Manya Krobo | EU
Asuogyaman | EA
Birim North | EX
Fanteakwa | EF
Kwahu East | EH
New Juaben | EN
Upper West Akim | EV
Yilo Krobo | EY
Greater Accra Region
Accra | Ga
Ashaiman | GB
Ga West | GW
Ledzokuku Krowor | GZ
Ada East | GY
Ga Central | GC
Kpone Katamanso | GK
Ningo Prampram | GN
Ada West | GX
Ga East | GE
La Dade-Kotopon | GL
Shai-Osudoku | GO
Adentann | GD
Ga South | GS
La Nkwantanang-Madina | GM
Tema | GT
Northern Region
Bole | NB
East Gonja | N4
Kpandai | NA
Nanumba North | NN
Sagnerigu | NS
Tatale Sangule | NF
Yendi | NY
Bunkpurugu-Yunyoo | NP
East Mamprusi | NE
Kumbungu | NK
Nanumba South | NO
Savelugu-Nanton | NU
Tolon | NL
Central Gonja | N3
Gushiegu | NG
Mamprugu Moaduri | NM
North Gonja | N2
Sawla Tuna Kalba | NW
West Gonja | N5
Chereponi | NC
Karaga | NR
Mion | NI
Saboba | NX
Tamale | NT
West Mamprusi | ND
Zabzugu | NZ
Upper East Region
Bawku | UA
Bongo | UO
Kassena Nankana East | UK
Talensi | UT
Bawku West | UW
Builsa North | UR
Kassena Nankana West | UL
Binduri | UU
Builsa South | US
Nabdam | UN
Bolgatanga | UB
Garu-Tempane | UG
Pusiga | UP
Upper West Region
Daffiama Bussie Issa | XD
Nadowli Kaleo | XO
Wa | XW
Jirapa | XJ
Nandom | XN
Wa East | XX
Lambussie Karni | XK
Sissala East | XS
Wa West | XY
Lawra | XL
Sissala West | XT
Volta Region
Adaklu | VA
Akatsi South | VX
Ho West | VI
Keta | VK
Krachi East | VR
Nkwanta South | VO
South Tongu | VE
Afadjato South | VF
Biakoye | VB
Hohoe | VC
Ketu North | VY
Krachi Nchumuru | VQ
North Dayi | VD
Agotime Ziope | VG
Central Tongu | VV
Jasikan | VJ
Ketu South | VZ
Krachi West | VS
North Tongu | VT
Akatsi North | VW
Ho | VH
Kadjebi | VM
Kpando | VP
Nkwanta North | VN
South Dayi | VE
Western Region
Ahanta West | WH
Bibiani/Anhwiaso/Bekwai | WB
Juaboso | WQ
Sefwi Akontombra | WF
Suaman | WU
Wassa Amenfi West | WY
Aowin | WA
Bodi | WO
Mpohor | WM
Sefwi Wiaso | WG
Tarkwa Nsuaem | WT
Wassa East | WZ
Bia East | WC
Ellembelle | WE
Nzema East | WN
Sekondi-Takoradi | WS
Wassa Amenfi Central | WW
Bia West| WD
Jomoro | WJ
Prestea Huni Valley | WP
Shama | WR
Wassa Amenfi East | WX
.
READ ALSO:
.
BLVCK TICK appreciate you a lot for reading!  If you enjoyed this piece by BLVCK TICK MEDIA, kindly hit the share button and help others to also see it. You can also like our Facebook page, so you know when we make new posts or Click to JOIN our Telegram Channel where we post JOBS + TIPS